ONLINE GAMBLING IN CANADA – IS IT LEGAL?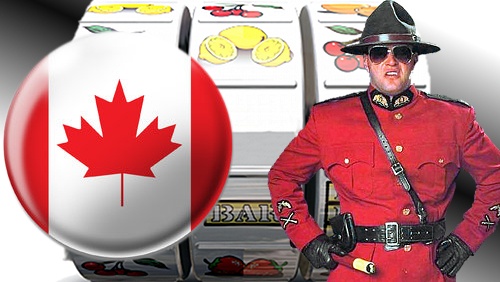 It's a question that's often posed, with answers that unfortunately aren't quite clear. Playing at casinos and placing real money bets are popular forms of entertainment in Canada, but the gambling laws surrounding these practices aren't cut and dry – as is the case in various other countries around the world.
At present, many gambling activities at land-based establishments and even some forms of Internet gambling, have been deemed legal by the Canadian Government. But what does the law say about these online gambling services being provided by overseas companies? Again, the answers are unclear. Legally, they're not allowed to run online poker rooms or casinos in the country, but with most of these companies' offshore servers located on Kahnawake native reserve, they're actually operating from within the territory. What's more, reputable web-based gambling entities carry licences from the Maltese Gambling Authority as well as the UK Gambling Commission, both of whom support online casinos operating in Canada. So, is it legal for you to play at any of these online casinos? Well, it's not illegal, only to operate an online casino from Canada. All things considered, Canada is still a pretty safe online gaming territory where players are concerned.
CANADIAN GAMBLING LAWS
The history of gambling in Canada paints a picture of its many ups and downs. At first it was legal, then by 1892, it was outlawed. As time passed, the laws were relaxed, making way for casual raffles and bingo events for charity after 1900. The biggest breakthrough by far, though, was the legalization of gaming machines in 1985. This paved the way for casinos popping up a few years later, growing the popularity of the gambling industry.
CRIMINAL CODE OF CANADA
This bill defines what illegal gaming activities within the country's borders are, exactly. The provinces, however, are in charge of regulating these practices and granting licences to land-based and online casinos. Generally the Code deems all gambling in Canada as illegal, unless they fall into exception categories. Section 207 in Part VII of the Code stipulates these exceptions, leaving the provincial governments with the final say over lotteries and some games of chance, which include online practices.
THE KAHNAWAKE GAMING COMMISSION
This regulatory gaming body operates from the native Mohawk Territory of Kahnawake in Quebec. It has the power to issue gaming licences to online casinos, sportsbooks and poker rooms, and controls the three land-based poker rooms situated in its territory. It's also responsible for monitoring compliance with the Government's gambling legislation of these entities within its borders. Since September 2010, they've been allowed to issue four types of gambling licences under the set out regulations, always emphasising their commitment to fair gaming and guaranteed payouts.
GAMBLING ONLINE IN CANADA
Online gambling in Canada has many grey legal areas. The Canadian Government for example doesn't issue local gambling businesses with licences to operate web-based casinos. However, since the 1960s, they've granted the power to their provinces to make decisions regarding poker or gambling activities within their confines. This led to provincial-held lotteries as well as the construction of land-based establishments. The provinces also have the right to legalise certain gambling types that can be "operated on or through a computer" within their borders – making online gambling operations a reality and creating opportunities for it to operate legally. According to the Canadian Criminal Code, however, hosting gambling websites in the country is illegal. As you can see, this creates quite a paradox. The one exception is the native Kahnawake Mohawk Nation, who have been granted the right to create their own web-based casino. The Canadian Attorney General opposed this rule, but no legal actions have been taken to shut it down.
LEGAL ONLINE CASINOS & REAL MONEY TRANSACTIONS
Since most online casinos, available to Canadian players, are based in other countries, monetary transactions can prove to be challenging. Different casinos provide different payment options, and even the most popular credit and debit cards might not be accepted at every single Canadian online casino, due to restrictions that have been imposed. However, all reputable online casinos, available to players from Canada, have their own list of pre-approved payment mechanisms from which they can choose.
Popular Deposit Methods at Canadian Online Casinos include:
Visa
A household name, Visa has also become a leading deposit option for online casino players. Used in over 150 countries, it's also available at most major Canadian banking institutions as debit, credit and prepaid cards. Most popular with online casino players in Canada are credit cards, with instant approvals of deposits translating into instant access to gaming. It also allows withdrawals.
Mastercard
Known for being a reliable and secure payment method in the offline and online environment, Mastercard is a favourite among online casino players. It's available as a debit, credit and prepaid card – last of which has a limit and can be reloaded. While it's as popular a payment method as Visa, it doesn't allow withdrawals, only deposits.
Citadel
This easy, reliable and inexpensive electronic internet cheque mechanism allows online casino players in Canada to make transactions from their computers or mobile devices in a safe and secure manner. This payment method is not associated with any credit card, so players won't have to share any of their private or banking details with any third parties. All that's required is for a player to have a valid bank account. Transactions are processed within 72 business hours. Plus, to ensure 100% security, Citadel implements the latest encryption technology.
ClickandBuy
Due to it being user-friendly, fast, safe and secure, ClickandBuy has become one of the most preferred deposit options for players at online casinos in Canada, and various other gaming regions. Registering an account only requires a few personal details, which will be verified to ensure complete security of your funds. Deposits and withdrawals via ClickandBuy at online casinos take 3 – 5 business days.
Ukash
What makes this super secure and easy-to-use prepaid card so popular? It doesn't require any form of registration from players to use it as a payment method, and it can be used for various purchases. Players can simply purchase a Ukash card with its own unique 19-digit code at a Canadian outlet that stocks it. To make a payment, you simply fill in the code – no activation required (as is the case with Visa and Mastercard prepaid cards).
paysafecard
No personal info or banking details are required to use one of these prepaid cards. Also available as an electronic voucher, paysafecard is easy to use, 100% secure and reloadable, making multi-use possible. Even when reloaded, it still uses the same PIN code issued at the time of initial purchase.
FundSend
Active bank accounts are required to make use of this method. It allows you to transfer money from one bank account to another and to deposit funds to a chosen website. FundSend accounts come with an ID required to make secure transactions.
INSTADEBIT
Why is INSTADEBIT the most-used payment option by online casino players in Canada? It allows you to make deposits and withdrawals to and from your casino account instantly. With no time-wasting, this secure method guarantees player satisfaction.